OK the first and formost LINK.
Jay & Silent Bob's Secret Stash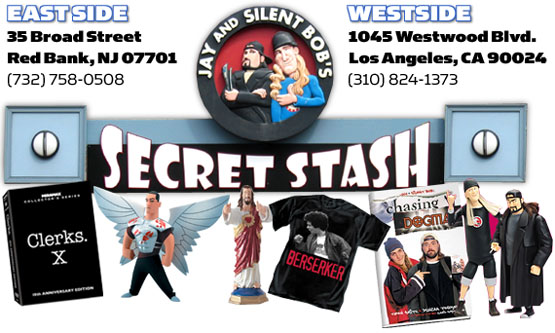 Your NO#1 Stop for all things Jay & Silent Bob and good thing is alot of the stuff sold there is autographed by Kevin Smith or Jason Mews. So get your arse over there and spend money, it keeps Kevin Smith happy, his wife happier which = he gets laid more. Which keeps him a chilled out film maker and means better movies.
Plus he might send some of his female fans my way as his married, and even as loaded as he is, I'm sure he can't afford a divorce.
Next is the View Askew website.

A place to find all things Kevin Smith and related movies, Route around there's some good behind the sceans movies there.